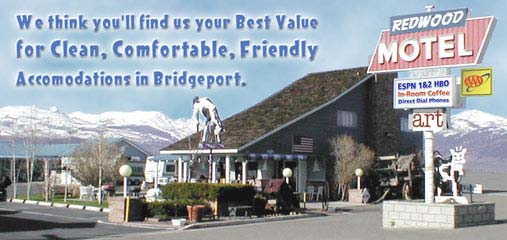 Bodie Photos
1.800 GAS.ROAD for current
CalTrans
road info





All Our Rooms are
oh, so CLEAN
COZY NEW BEDS!!!
and the grounds delightful!
FREE WIFI
Each of our cozy, clean rooms is
AIR CONDITIONED
with Private Bath, Gourmet In-Room Coffee,
In-Room Fridges and Microwaves,
Direct Dial Phones and Free Local Calls
HBO and Premium Cable, Color TV with remote,
Generous Ice Supply and Patio Grills for our Guests
Patio Grills, Lovely Gardens and Park-like common areas
AIR CONDITIONED
Not everyone in town has Air Con. Be sure to ask.
OTHER AMENITIES
760.932.7060
host@redwoodmotel.net
RESERVATIONS
888.932.3292
Click here to reserve online

Where well mannered dogs and their humans are always welcome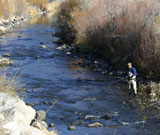 The wet winter has filled the streams, lakes and rivers.
Come fish. Come play.
Ask about our
"Friendly Pet"
Policy
Allow us to show you what
we think you'll agree
is the best value on
Clean, Comfortable, Friendly Accommodations
for blocks.
101 reasons to STOP in B'port
Nestled in the High Desert of the eastern Sierra.
Also Known As: Big Meadow, Bridgeport Valley…
With our own very special weather.
The nature of the weather here seems to be predominantly changeable.
Great Skies. Inspiring Cloud Patterns!
majestic peaks, geologic splendor,
hiking, fresh air and the good ole out-doors.
COME TO



ASK ABOUT GROUP INCENTIVES
AND ARRIVAL PACKAGES

Hiking
• Fishing •
Bodie Ghost Town
Travertine Hot Springs
• Yosemite
Clean • Friendly • Competitive Rates
Check out our Nice Rooms
and the Art and Gardens
AIR CONDITIONED
Pets on Approval
• Generous Ice Supply
(Registered guests are welcome to fill their cooler!)
Cozy Patio, Gazebo and Grills
Handicap equipped room with the
ONLY Roll In Shower in town
RESERVATION SUGGESTED
Fish freezer and cleaning station



The grounds have been described as both
whacky and charming but always immaculate!
Closest Lodging to Bridgeport Ranch Barns and Terrace
Within blocks of Restaurants, Gift shops, Museum,
Historic Courthouse, Old Jail
NEAR:
Bridgeport Reservoir,
Twin Lakes
,
Natural Hot Springs
,
Bodie Authentic Ghost Town
, Yosemite, Hoover Wilderness, Sonora Pass
25 miles NORTH of Lee Vining and Tioga Pass/120
17 miles SOUTH of Highway 108/ Sonora Pass
Two hours SOUTH of Reno
Just Far enough NORTH of L.A.

Convenient to local restaurants, gift shops
and all that is

760.932.7060
host@redwoodmotel.net
RESERVATIONS
888.932.3292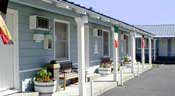 Look Inside Our Rooms
760.932.7060
RESERVATIONS
888.932.3292
host@redwoodmotel.net

Clean, comfortable rooms • Competitive Rates • Friendly Hosts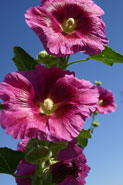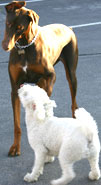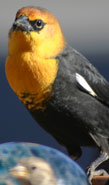 Joey chats up a guest at the start of the day.
And the feeder filled with yelo heads.
Holly hocks reach for the sky, pardner.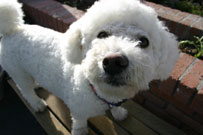 Your Hosts
Ed and the little dog Joey
The difference is us. We are here every day, hands on.
Living and working on site. Paying attention to details.
Picking up every little scrap. Making the extra effort for our guests
so they return year after year - and tell their friends about us.
We ENJOY what we do!
After a long hard season, we board it all up
and get away for three or four months.
See the world, stay in motels,
learn, shop, explore.
We come back rejuvenated.
Ready for another season!
Stop in and say "Howdy!"
Look at a room.
Check out the grounds and the amenities.
We think you'll agree,
the charming and friendly
Redwood Motel is the best value in


for clean, comfortable, friendly accommodations .







OPEN Mid March thru early December
Weather permitting!
Which Passes are OPEN today?
toll free ROAD INFO in CA - 1.800. GAS.ROAD
P.O. Box 674 • 425 Main Street (Hwy 395)
BRIDGEPORT CA 93517 USA
760.932.7060
RESERVATIONS
888.932.3292
host@redwoodmotel.net
MAP
This site is copyright 2011 REDWOOD MOTEL Bridgeport, CA.
All Content, Maps, Graphics, Illustrations, Text, Taglines
and Photos, unless otherwise noted,
are copyrighted property of MaryEllenSzper and flyingfrog.com.
"The Great American West at it's Best"
copyright 2011 flyingfrog.com
ANY and ALL Unauthorized reproduction or use of any kinds
is prohibited and protected by copyright laws.
(If you like my work enough to steal it, please hire me instead. thx mes)
Last update March 11, 2011