SCENIC BRIDGEPORT • CALIFORNIA



Twin Lakes • April 1, 2005 • click...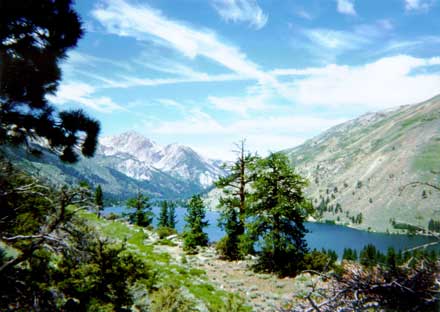 View of Lower Twin Lake
from the first half mile of the Tamarack Lake/Summers Meadow Trail.
Nine miles round trip. Steep, hot first half. Seldom used.

Tamarack Lake
Pristine. Quiet. Secluded. Mosquitos (so what else is new?)
Well worth the arduous climb.

At the corner of 395 and Twin Lakes Road in
BRIDGEPORT, CA
RESERVATIONS
888.932.3292
email us
MAP


This site is copyright 2010 REDWOOD MOTEL Bridgeport, CA.
All Content, Maps, Graphics, Illustrations, Text, Taglines
and Photos, unless otherwise noted,
are copyrighted property of MaryEllenSzper and flyingfrog.com.
"The Great American West at it's Best"
copyright 2010 flyingfrog.com
ANY and ALL Unauthorized reproduction or use of any kinds
is prohibited and protected by copyright laws.
Last update Sept 01, 2010