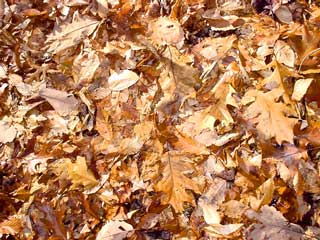 Dunderberg Meadows
Humboldt-Toiyabe National Forest
Bridgeport California
•••••
Peak Weekend • Oct 1, 2004
I just drove out there this morning to check the colors!
There's gold in them thar hills
•••••
Come autumn, eastern California travelers taking U.S.
395 over 8,138-foot Conway Summit often pull off the
road to gape at – and photograph – aspen-dotted
Dunderberg Meadows below. What most of these travelers
don't realize is that they can actually drive down to
the meadows and view the spectacle close-up, taking in
sweeping mountain vistas and admiring the way the
aspens' brilliance is set off against the dark green of neighboring pines.
From Bridgeport
, drive south on U.S.
395 about 5 miles to Green Creek Rd. and then turn
right (west). Drive south 4 miles, go straight at the junction
(you're now on Dunderberg Meadows Rd.), and continue
for another mile. Although
Green Creek Rd. is dirt and gravel, it's satisfactory
for standard passenger cars.
When: Fall color generally peaks toward the end of
September. But weather plays a huge role in the Sierra
Nevada, and predictions can easily fly out the window.
Contact: Call the California Department of
Transportation (800/427-7623) for road conditions on
U.S. 395. For leaf status, call the Bridgeport Ranger
District of the Humboldt-Toiyabe National Forest (760/932-7070).
June Lake Loop
To the South, the June Lake Loop
is a perfect second day for your Bridgeport stay.
Either way, aspens are the name of the game.
For leaf peeping with very little hiking, plan on
slowly driving the 15-mile June Lake Loop past Grant,
Silver, Gull, and June Lakes--each edged with aspens.
There are also lovely aspen groves around Parker
Lake--accessed by a short detour off the June Lake
Loop and a 4-mile-round-trip hike. Drive the
dirt-and-gravel Parker Lake Road to the Parker Lake
trailhead. Then hike 2 miles to the aspens on the
other side. Aspen groves dot the trail as you go, with
larger stands waiting for you on the far side of the lake.
Where: From Mammoth Lakes, head north on U.S. 395
about 14 miles to the south end of the June Lake Loop
(State 158) and turn left (southwest). From Lee
Vining, drive about 4 miles south on U.S. 395 to the
north end of the June Lake Loop and turn right
(southwest). The Parker Lake Rd. turnoff is just off
the northern section of the loop, about 1 mile from
the northern junction of State 158 and U.S. 395.
When: The season can peak anytime in October,
depending on weather conditions.

Info courtesy Sunset AOL


REDWOOD MOTEL
RESERVATIONS
888.932.3292
email
P.O. Box 674 • 425 Main Street (Hwy 395)
BRIDGEPORT, CA 93517
760.932.7060
email us

MAP
This site is copyright 2010 REDWOOD MOTEL Bridgeport, CA.
All Content, Maps, Graphics, Illustrations, Text, Taglines
and Photos, unless otherwise noted,
are copyrighted property of MaryEllenSzper and flyingfrog.com.
"The Great American West at it's Best"
copyright 2010 flyingfrog.com
ANY and ALL Unauthorized reproduction or use of any kinds
is prohibited and protected by copyright laws.
Last update Sept 01, 2010