FACES IN BRIDGEPORT
is an ongoing project.
A sample is presented here.
Slide shows currently available
at the Redwood Motel by request.
Previous Image
Thumbnails
Next image
This photogenic fella was in town
for some early winter hunting
and stood for a few head shots.
Look close at his beak and you can see evidence of a recent morsel.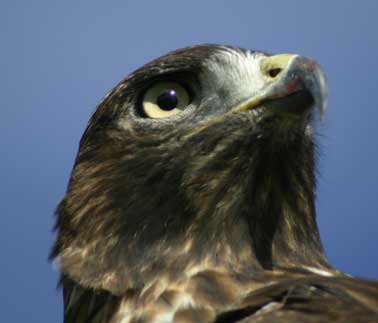 This site is copyright 2010 REDWOOD MOTEL Bridgeport, CA.
All Content, Maps, Graphics, Illustrations, Text, Taglines
and Photos, unless otherwise noted,
are copyrighted property of MaryEllenSzper and flyingfrog.com.
"The Great American West at it's Best"
copyright 2010 flyingfrog.com
ANY and ALL Unauthorized reproduction or use of any kinds
is prohibited and protected by copyright laws.
Last update Sept 01, 2010